ERA Bulb Package
The package design for ERA bulb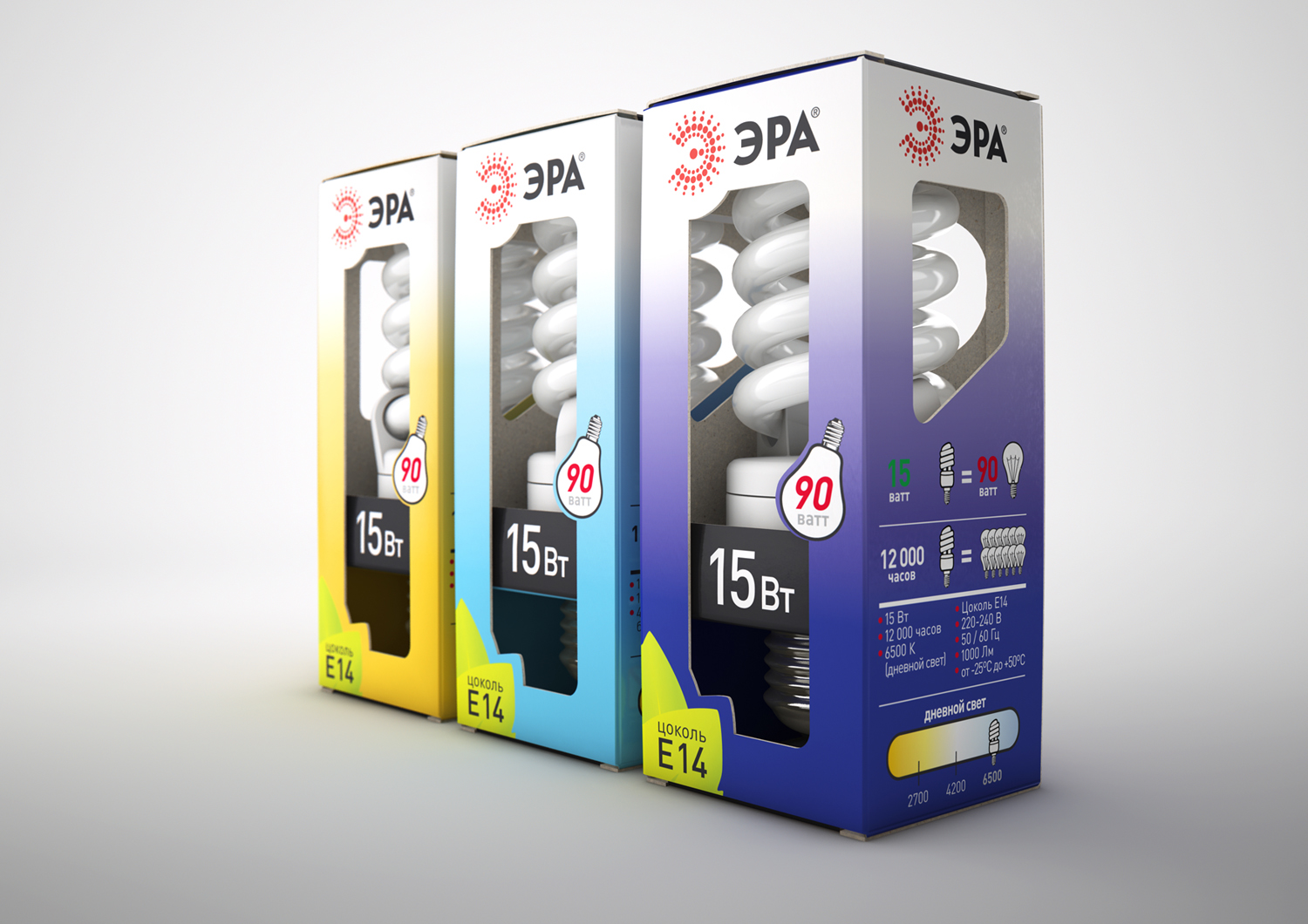 I designed new package for bulb of russian electro brand ERA.
The main color of packages I chose to recognize the color temperature lamp.
Yellow packaging - the color temperature is 2700 K, which corresponds to a warm, homely light.
Blue package - the color temperature is 4200 K, which corresponds to a cooler, office lighting. And the navy blue - 6500К.
The design of this package is unique: an internal element, is both a bottom clamp lamps and a graphical display with its power. This construction allowed me to make the box itself tracery. All 4 sides are openings for light bulbs, and when you take the package, the bulb begins to play highlights. Inside the bulb is fixed at the top and bottom with special inserts, so that does not affect the external walls. I managed to combine a decent review of the product, as in packages of transparent plastic with cheap cardboard packaging.
I designed infographics. There are an indicator of the power line, power of an incandescent lamp and socket on the face. Green leaf is a symbol of more advantageous position of the light bulbs in relation to the environment than incandescent bulbs. This bulb saves 80% electricity.
On each side of the package are icons with technical information. On the back there are the table of energy efficiency, QR code to jump to the website using your mobile phone with a camera, information about the award for energy efficiency. Now light bulb in this pack are sold throughout Russia.