ERA PRO case
ERA PRO case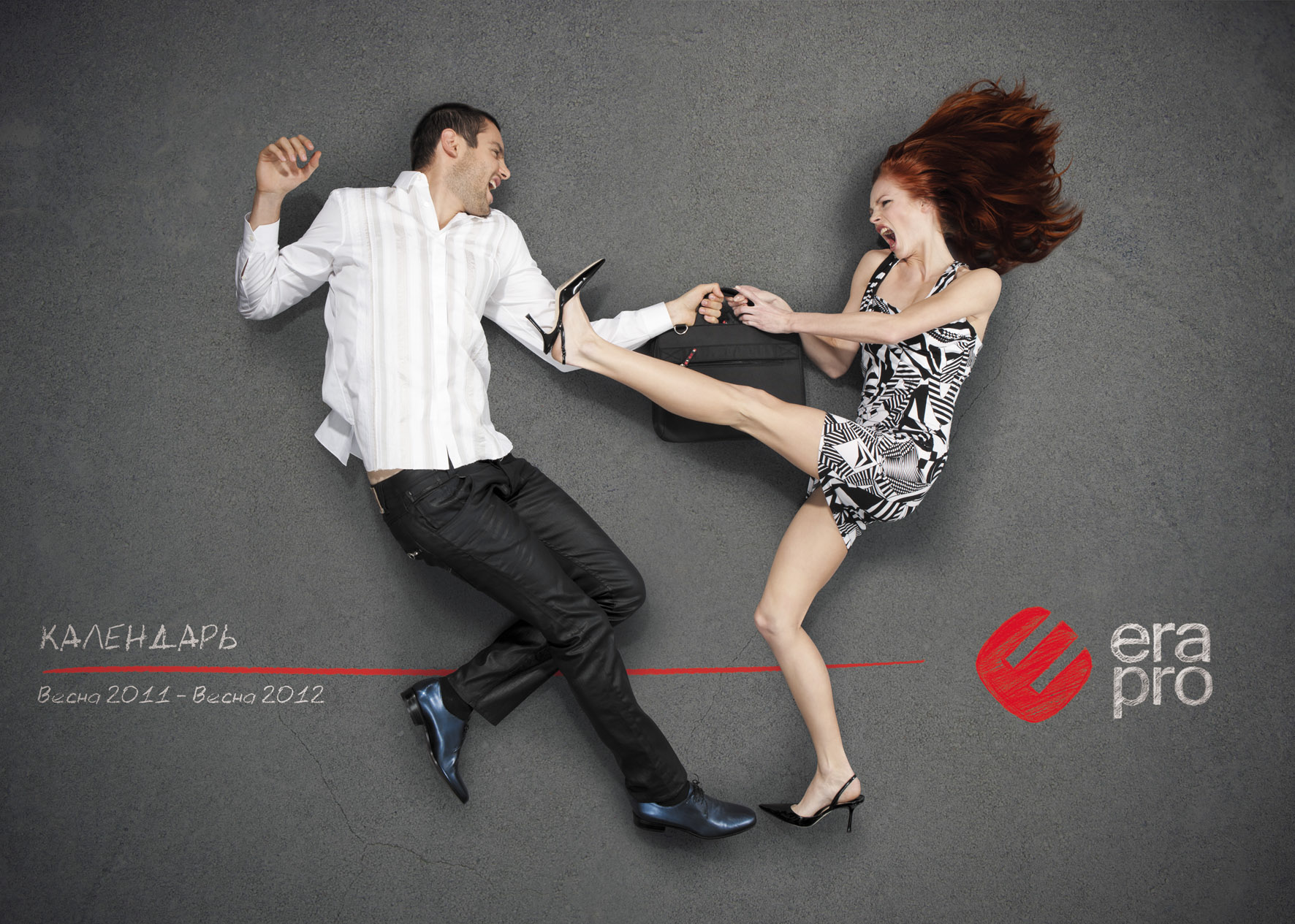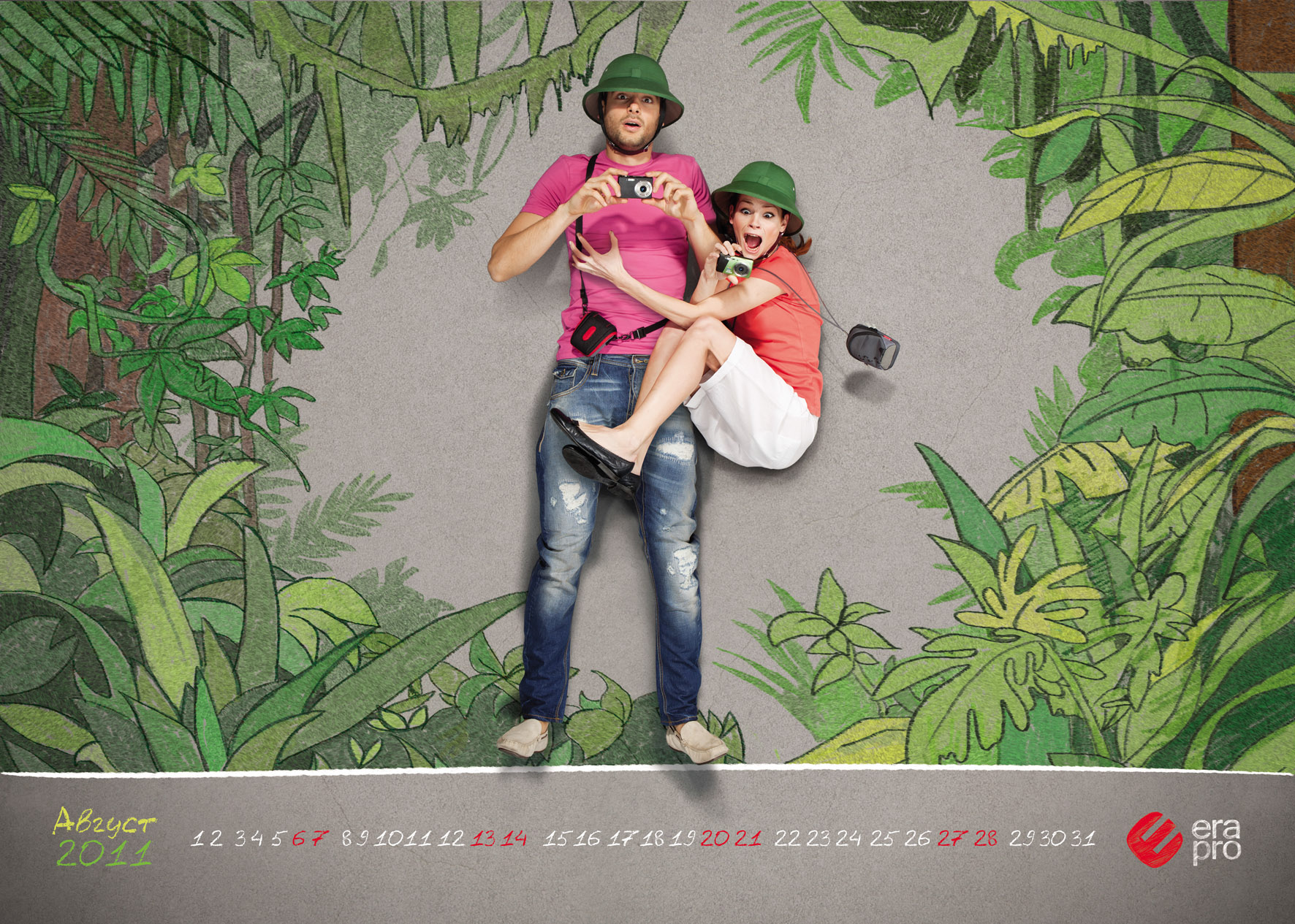 We decided to break down stereotypes and release calendar, dating from spring tospring. Calendar starts on April 1, on each page captures a new plot, which involvedtwo young holiday-makers and, of course, bags, blankets, backpacks ERA PRO.
Inspired by the well-known creative idea - shooting lying on the pavement models -we have invented and drew 12 stories of the lives of young travelers who are willing to take a journey through the cities and countries multipurpose cover for their playersand communicators, bags for photo and video cameras, backpacks for laptops.
Surely, we often use bags, blankets, backpacks in their daily lives, but we decided totie all stories with the rest. Our calendar begins in April, the month when Russiacomes not a calendar, but a real spring. And we begin to plan summer vacations,trips, all kinds of hikes. Therefore, we decided: let the positive and the solar calendarthe whole year, from spring to spring, happy and energizes all fans of the brand ERA PRO, our dealers and end users.
We decided to talk about life, pass the fountain of human emotions, traveling with aphoto or video camera. Also, drawings on the pavement anyway remind us ofchildhood, when imagination could just go and draw. For example, a machine that we wanted to get a gift, or a doll, a beautiful flower, a trip to the sea. Such dreams come true!
Art Director: Vladimir Shmoylov
Designer, illustrator, author of stories: Irina Shoya.
Photographer: Alena Polosukhina.
Models: Artem Dubnitsky, Ksenia Dmitrieva.
Makeup artist: Elena Pocheptsova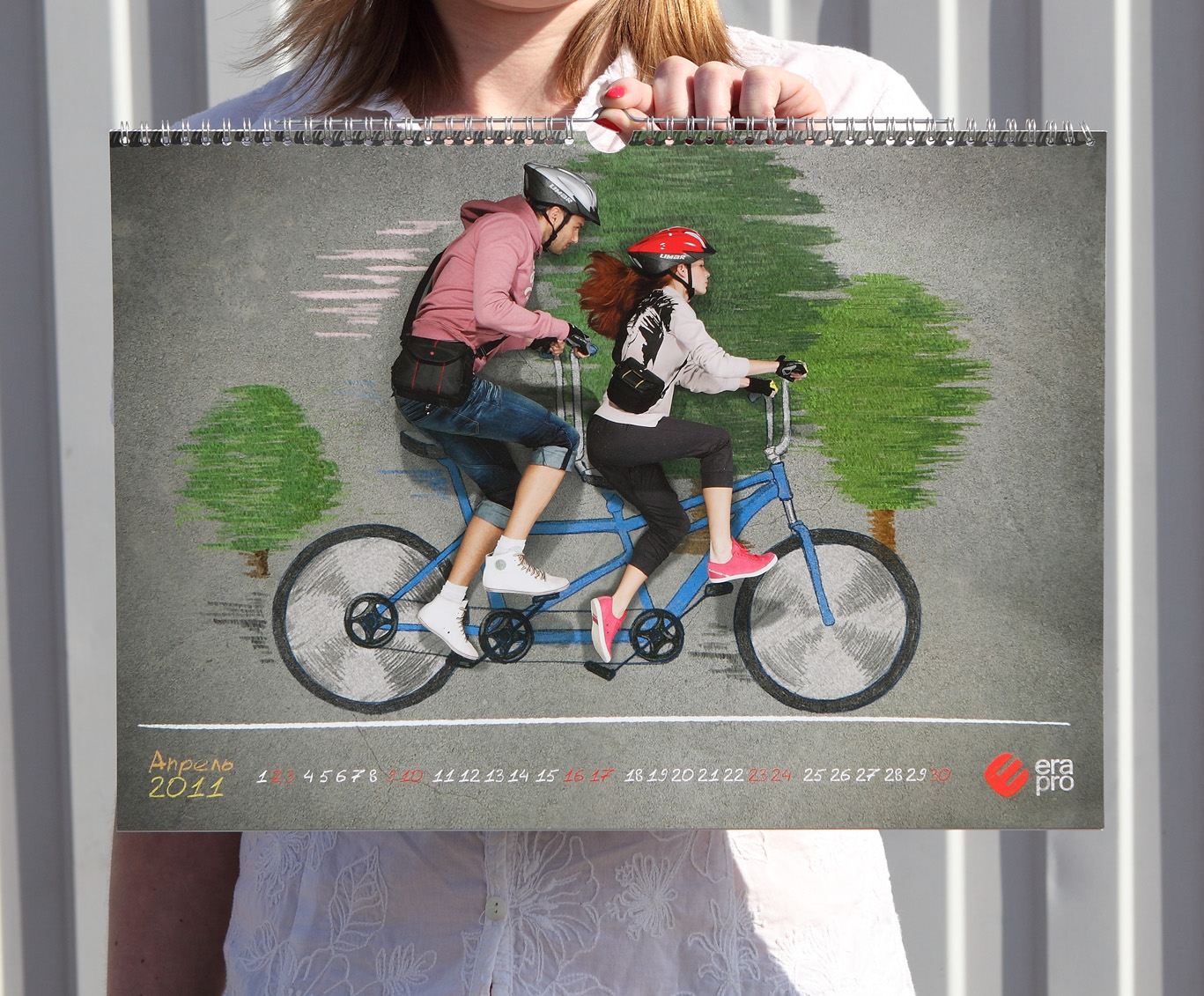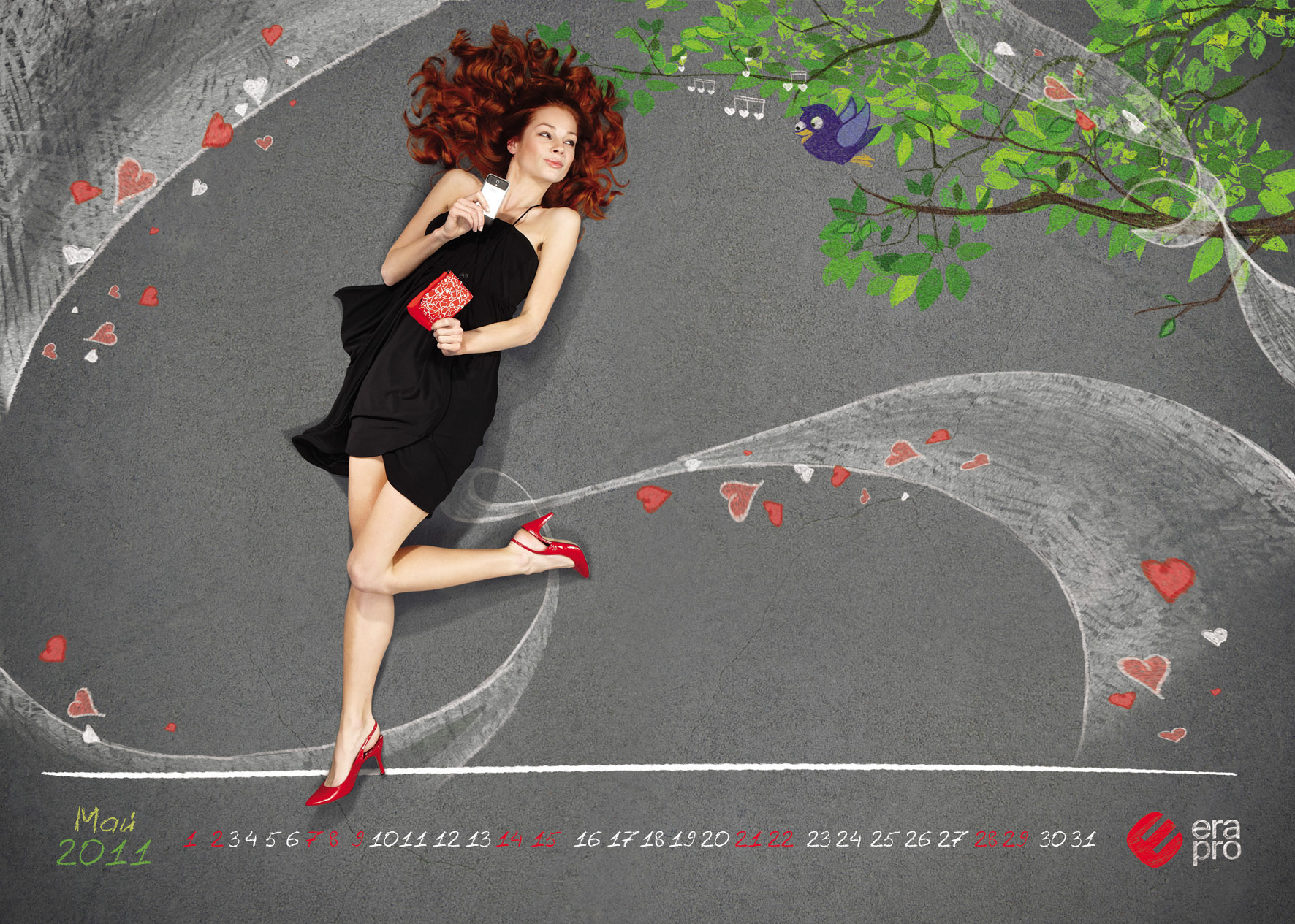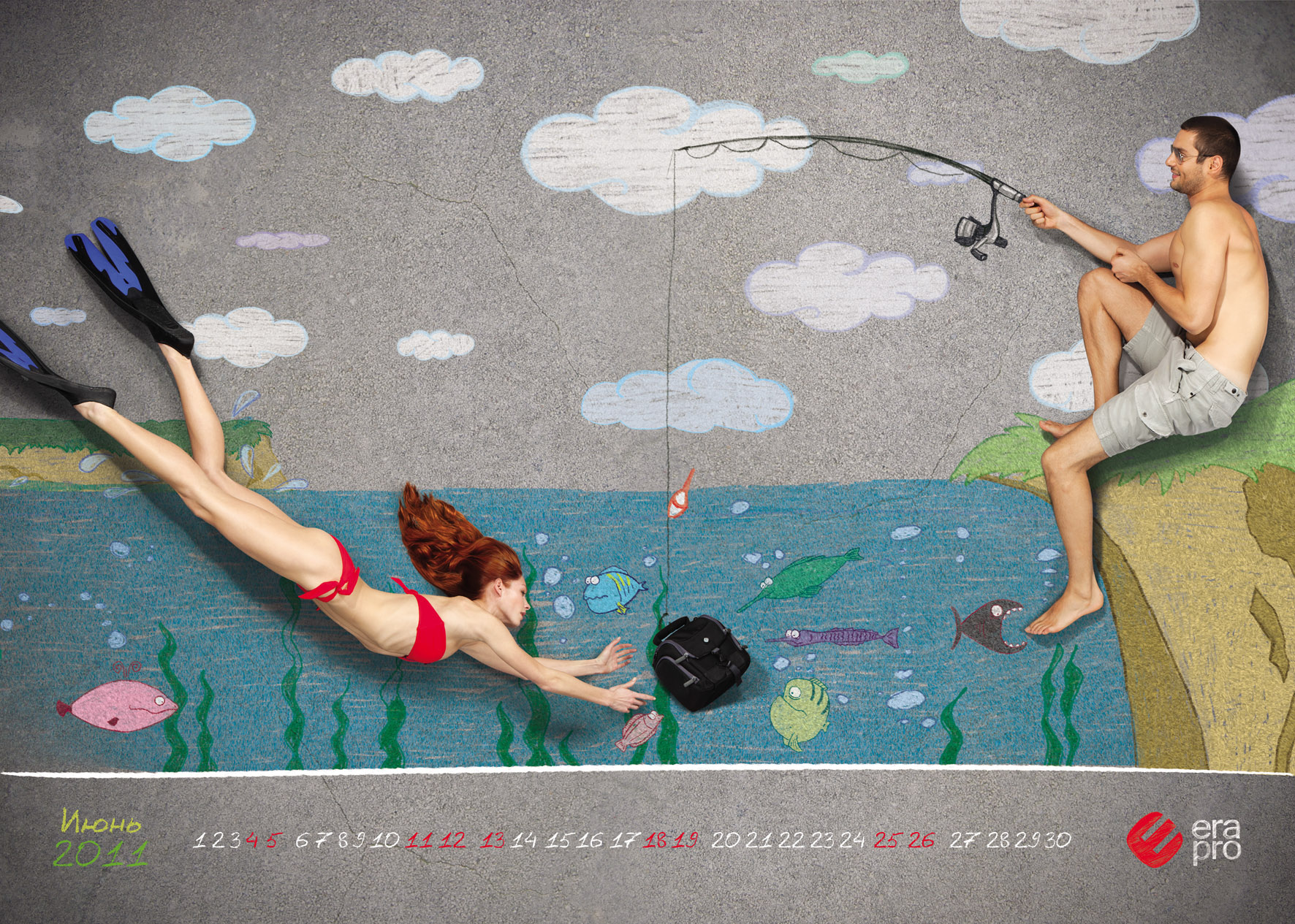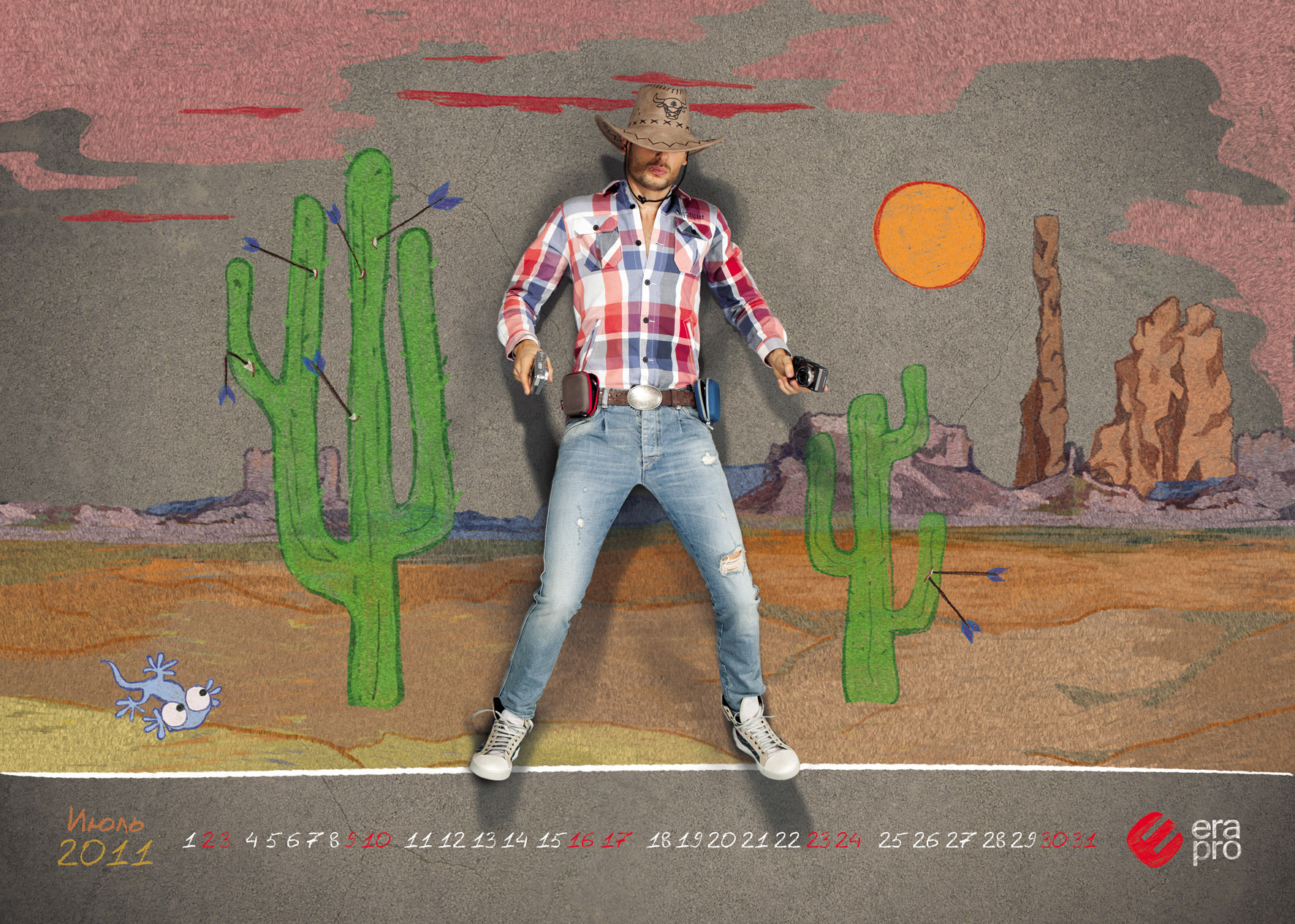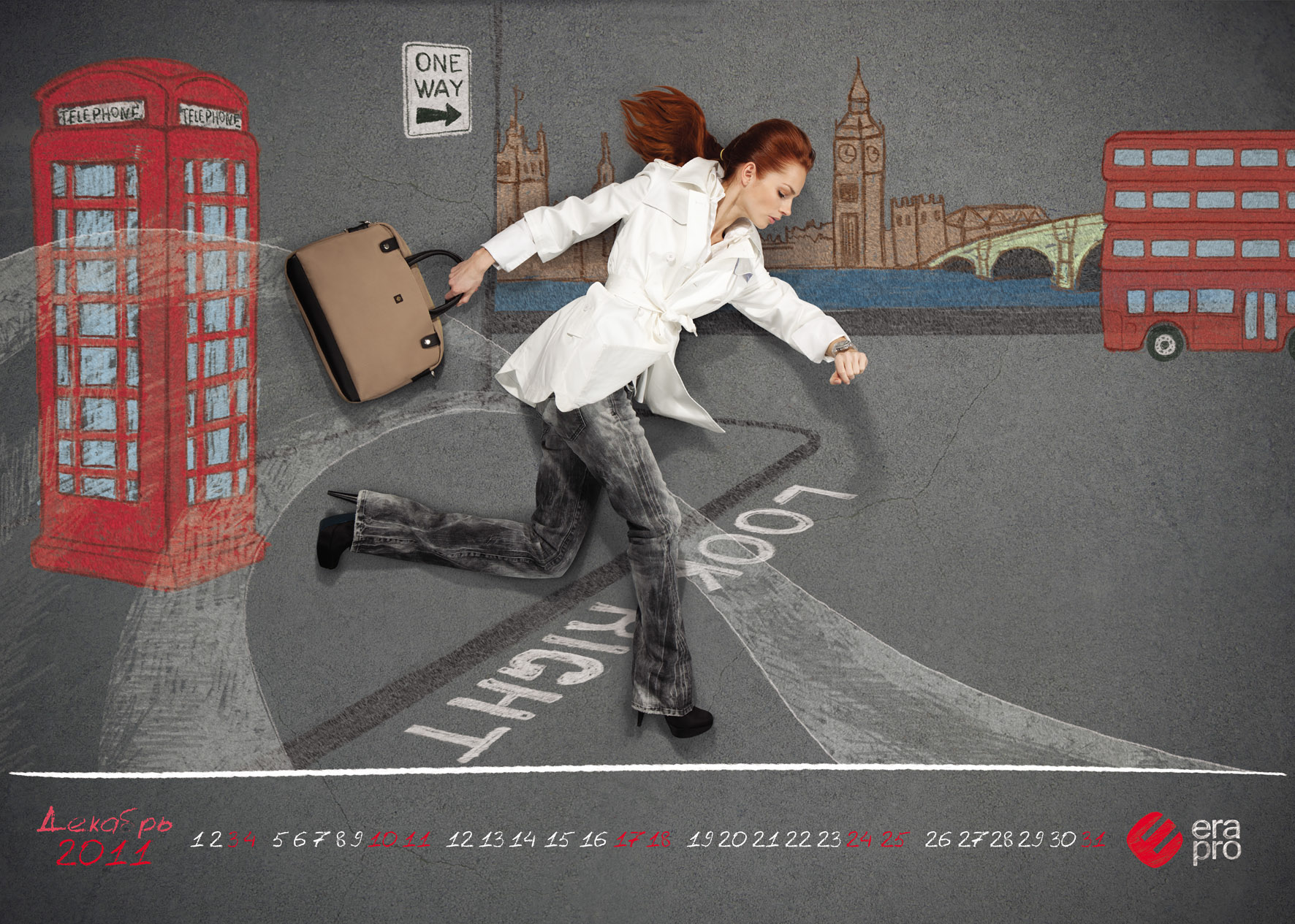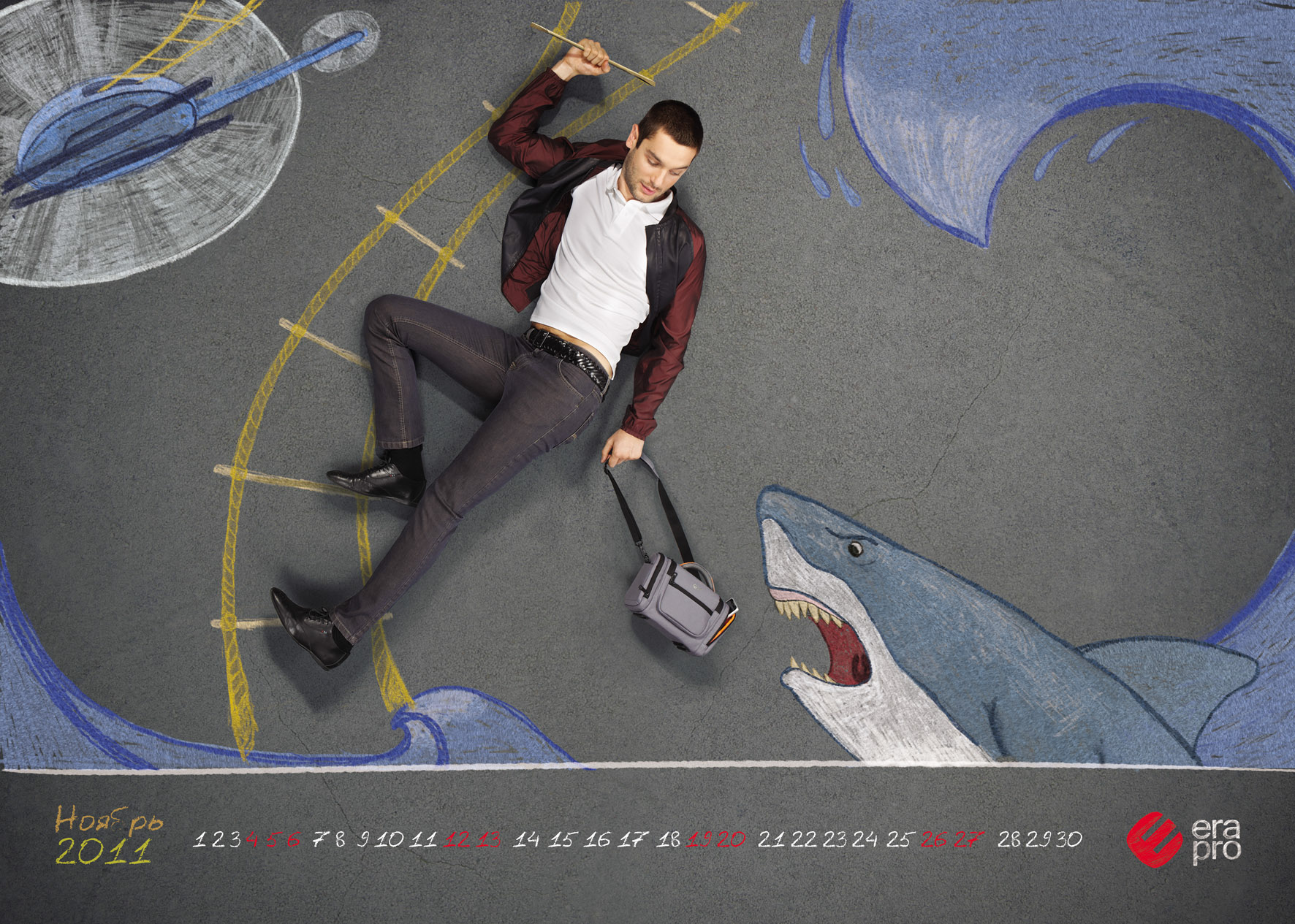 Exhibition Photoforum 2011
Crocus Expo, 14 - 17 of april
ERA PRO attracts visitors to its emotional content: the innovative technologies thatare used to create each bag, combined with sleek design and the feeling of freedom, comfort and ease of use of each product.
In a related vein, we created a stand: the streets of London, on top of gum hangingbags and cases for cameras. Nearby is a bag's tree.
The stand was created based on the creative calendar «ERA PRO. Spring 2011 -Spring 2012 "release is timed to coincide with the exhibition.